Help Save From Viacom's Lawyers!!!
I am a dad of three children that all enjoy blue's clues. It is for them that I have created this site. They also like to see the Blue's clues sites like this one on the internet. Due to the actions of VIACOM, I have added to this site to inform people of VIACOM's intent to close down some of these sites. I am not contected to the production of Blue's Clues or Viacom.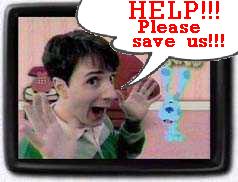 Find the Clue for some cool stuff
Please Support our cause By signing the SAVE BLUE'S CLUES Guestbook
NEWS 1-10-99
I was contacted today to remove the link to the Blue's Clues Screensaver, Along with a threat of Legal Action if I don't remove it. Just for the record, I want people to know that I have not nor ever considered to profit from the link that I provided to a free download site for a really cool screensaver. My crime was spreading the word, I was not hosting or providing access to, mearly a link to someone else that had this screensaver that was pretty cool. For this I recieved threats of legal actions. I am now considering closing this site in protest of what has happened today. I will Update later if this is the case, either way, My future upkeep and updates will definitly be delayed.
See Goodstuff Page for where to Email!!!

There is a dark cloud appearing on the horizon,
It's the legal Department of Viacom, the corporate home of channels like Nickelodeon, MTV, VH-1, Spelling Entertainment, Paramount Television, Comedy Central, Showtime, The Movie Channel, UPN, and more...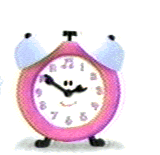 You now what time it is???

It's time to tell Viacom and it's Lawyers to stay off the web!!!

We need to help support the independent fan pages and stop the Big corporations from controlling our freedom, The internet is designed for people to be able to comunicate faster and better. We don't need them telling us to stop showing our support for a wonderful show like Blues Clues. Viacom needs to remember one simple fact...If we stop watching them, they are out of business, we need to tell them whats acceptable, not the other way around. We are their consumers, We are the reason advertisers pay money for time on their shows, with out us they are nothing.

If you or your child have enjoyed seeing Blue online, I invite you to support the unofficial Blue's Clues sites that exist on the web.

Please write Viacom at:
Leslie Schwartz, publicity
Robin e. Silverman, legal counsel
MTV Networks
1515 Broadway
NY, NY 10036-5797

Support "Blue's Clues" on the web

Your comments to them can help save All the Blues sites and put the lawyers where they belong, in court (or on the golf course), and not on the web.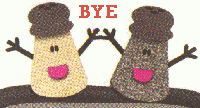 If we don't take action, It will be "BYE BYE TIME" for all the Unoffical sites that the fans have made, and that will be a shame.
---
Now Here is the Good Stuff...

Click on the clue to see the good stuff
---
Click here and Vote for this site Please!!!

---
Sign the Save Blue's Guestbook
View the Save Blue Guestbook
---

If you would like to send me comments E-mail me

This Page Designed By Protostar Web Designs
---

---
---
---
---
All images copyright by Viacom International and Nickelodeon. This site is maintained for my children who love Blue's Clues and the web pages created for them by the fans. I am not contected to the production of Blue's Clues or Viacom.
---
Hit Number 30,000
Jul. 8th 2000 @ 11:16:07 PST
1cust92.tnt2.princess-anne.va.da.uu.net

Hit Number 20,000
Nov. 15th 1999 @ 12:45:17 PST
167.239.193.159

Hit Number 10,000
Feb. 27th 1999 @ 7:40:22 PST
1cust47.tnt3.morgantown.wv.da.uu.net
---